Get ready to experience the wonderful feeling of a great smile.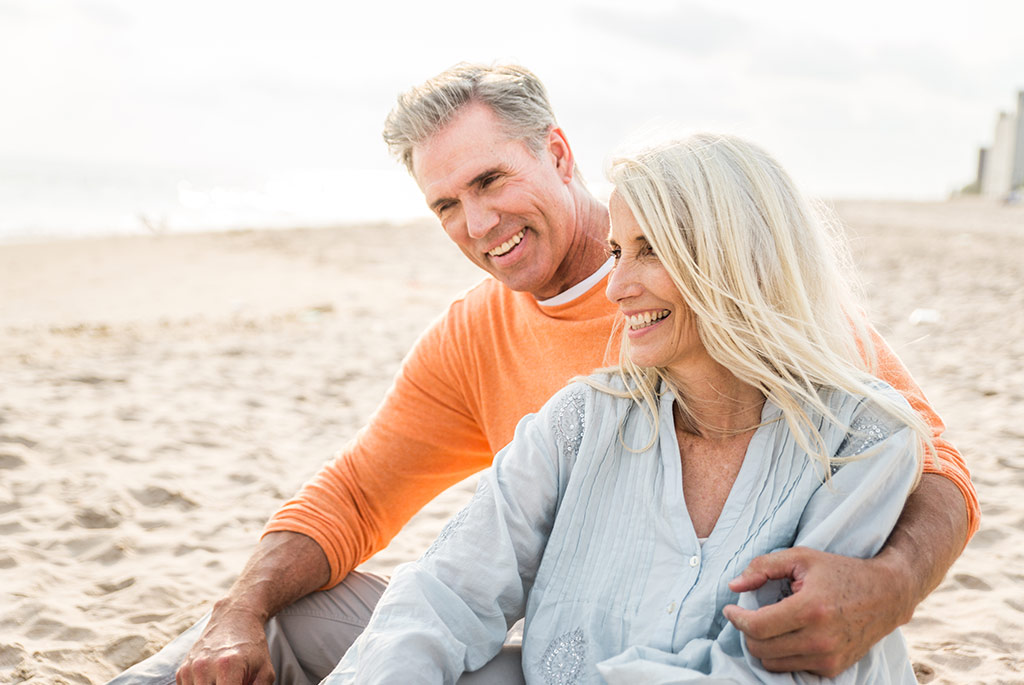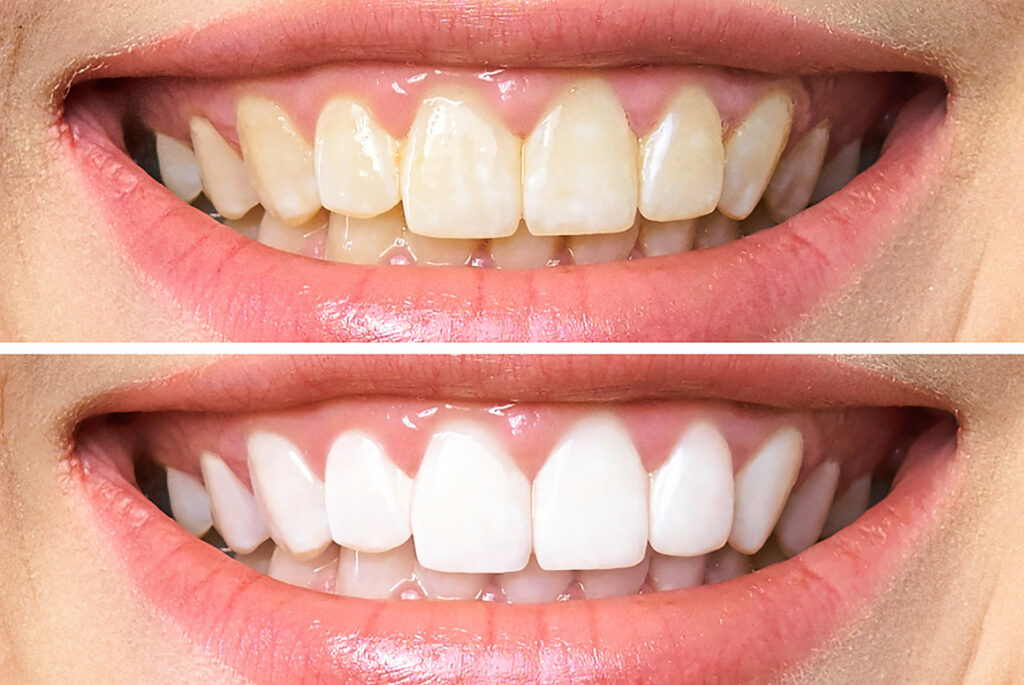 Bleaching / Teeth Whitening
Bleaching is a process whereby the shade of your teeth can be lightened. The bleaching process involves the fabrication of custom fitting trays and the placement of a bleaching gel for 30 minutes per application. This process can be done by the patient at their convenience as often as they would like.
The bleaching agent removes stains and discolorations which become incorporated in the enamel of teeth over time. This method of bleaching has not been shown to have any detrimental effects on the teeth.
When a tooth is healthy and strong but the patient would like the esthetics or appearances to have a significant improvement, a Veneer will commonly be suggested.
Veneers typically require minimal tooth removal and can drastically change the appearance of the tooth by not only changing the shade but also the shape, or contours, of the teeth. They are most commonly fabricated in porcelain and are bonded onto the teeth.


A number of individuals visit our office to discuss improving their appearance with a Smile Makeover.  This is an exciting time for individuals as they have usually been considering this for some time.  A Smile Makeover begins with a complete analysis of your existing smile using models, digital photography and a discussion about what it is that you are most concerned about improving.  This is a very personal decision that we feel the individual should be very involved in.
Smile Makeovers can involve bleaching your teeth, straightening your teeth (Invisalign), replacing missing teeth (implants of bridges) and strengthening your teeth with all porcelain crowns.  Every cause is different however everyone wants the same results, a beautiful smile that is stable and comfortable.
After our consultation appointment, we will answer all of your questions and discuss your options to achieve the results you are looking for.  We will then organize a sequence of appointments to accomplish these procedures.
Invisalign is comfortable to wear and it doesn't require you to change your busy lifestyle. You visit your doctor every month to check your progression and get new aligners. Average treatment time is only about a year. Because aligners are removable, you can continue to eat your favorite foods while brushing and flossing normally to keep your teeth and gums healthy. Invisalign is a virtually invisible solution so you can smile during as well as after treatment. In fact, virtually no one will know you're wearing them unless you tell. By using a series of clear, removable aligners, Invisalign straightens your teeth right before your eyes.